One of the reasons I love OKCupid is that they analyze their data in entertaining ways: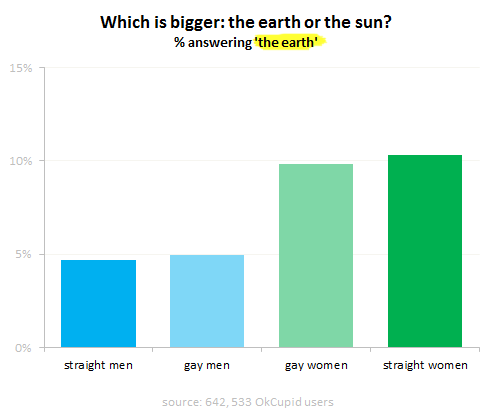 This was buried in an analysis of whether gay people are stealing away straight people.

My favorite factoid is one in an earlier entry that about 80% of people who identify as bi send messages to one sex exclusively.

I have, on more than one occasion, considered making an OKCupid profile just to marginally increase their data size.